What is Newsjacking?
Newsjacking is the process of aligning a brand's image with an event of the day to create media attention and increase the visibility of the brand. Companies produce related blog content and social media posts to quickly get more people to notice. Although it was originally a method of public relations, it has now expanded to inbound marketing for brands and digital content methods.
It's not new, but the advent of social media has enabled a lot of companies to join the trend of the most popular news stories via social networks.
Traditionally, newsjacking was the practice of PR teams analyzing the news and pitching press releases on behalf of their clients to publications and journalists.
While newsjacking is still a common practice inside the mainstream media sector, however, companies no longer need the approval of the media to press a story with the majority of newsjacking happening through social media like Twitter or Instagram with a 'blink and miss it' style.
In reality, newsjacking may frequently work in a different method to traditional media. When a newsjack is executed well, it might become an actual news story and be published in the news media.
Tips for Successful Newsjacking
If done correctly, newsjacking can allow you to promote your business and appeal to an even larger audience However, it requires careful consideration to ensure that your reaction is prompt and relevant.
1. Set Alerts for Topics that are Trending
When it comes to locating current news stories that are trending It's crucial to be at the forefront of trends. When everyone around you is discussing a story and it's too late.
Keep in mind the most popular Twitter topics to know what people are talking about in social networks. You can also check out the top stories in the world making use of tools such as Google Trends or BuzzSumo and then customizing these tools to send out alerts to news stories related to certain topics.
2. Choose Wisely
It's impossible and perhaps unwise to try to make use of every news item that is trending to promote your business. When you decide to make a newsjack of an article, consider whether it is suitable for your company to discuss, particularly in the case of a topic that you're not familiar with.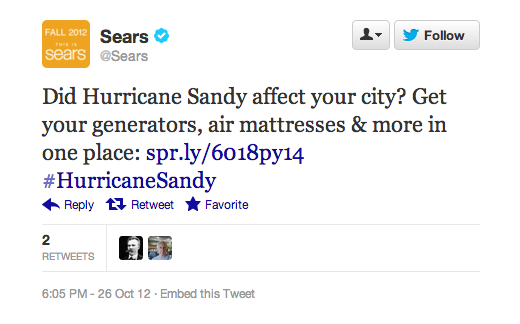 Some holidays like Valentine's Day or Mother's Day are popular targets for brands seeking newsjacking, and there could be more competition as many companies are competing for attention. It doesn't mean you won't be involved but you'll have to focus more on the content side of your campaigns that are scheduled for these dates to be noticed.
3. Timing is Everything
News is fast-moving and if you're slow to respond to a news story then it's likely that your efforts to hack news are not noticed as it's viewed as "old news ".
Whatever your idea for a newsjacking story is, it must be published at the appropriate time to get interested.
If you manage to get your name in the public eye at the right moment and you can be an integral part of the story once it starts to become popular on social media.
4. Analyze the Risks
Some brands have faced negative reactions due to poorly thought-out attempts at newsjacking and have been accused of appearing off-base or insensitive when they comment on current news stories. If your brand seems to not be in touch when newsjacking, it may lead to you being noticed in the wrong way.
In this regard, it is important to be aware and make sure you know what you intend to share with others before you click "post". If you're making comments on controversial issues, ensure that your comment is authentic and does not promote any products.
5. Focus on your Brand Image and Brand Voice
When you've come across a breaking information story that you want to write about It can be tempting to react as fast as you can. While it is crucial to act quickly, it's also crucial to ensure that what you post aligns with your brand's image, or you end up causing reputational damage.
You must ensure that whatever you publish is compatible with your brand's image and will be something people would like to look at.
It is crucial when deciding on which social media platform to choose to do newsjacking.
Conclusion
Newsjacking can provide a fantastic chance for both large and small alike to amplify their voices and engage new audiences. Be aware of the typical pitfalls and remain true to your brand's identity. You can utilize newsjacking to increase awareness of your brand and connect with new audiences.
If you don't want to take the risk, Hanzo Solutions can do it for you.